Read This: Madame Cruller's Couch and Other Dark and Bizarre Tales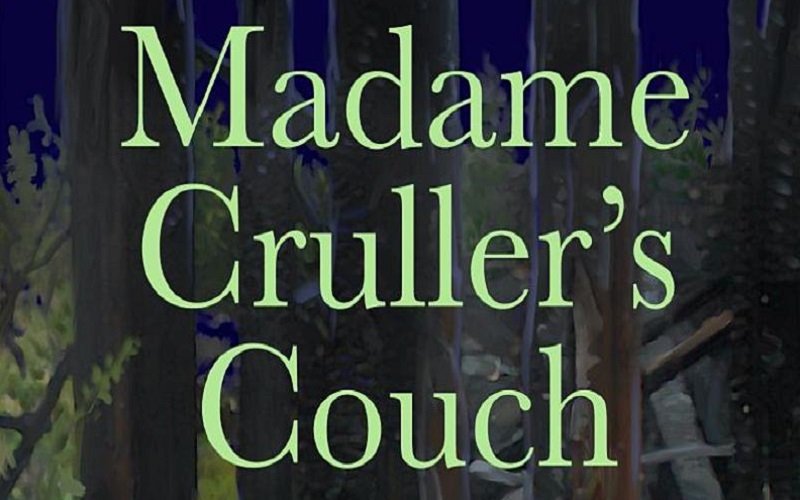 Madame Cruller's Couch and Other Dark and Bizarre Tales, horror-legend Elizabeth Massie's 2021 collection, provides a provocative assortment of horrors both mundane and supernatural. The fourteen stories and poems here show off Massie's finely-honed talent for creating plots that go completely, and convincingly, off the rails. Everything happens for a reason, most often because of the unexamined assumptions her characters make. Even when surrounded by the monstrous, their blind spots are believable.
Massie's understanding of human frailties imbues even the most outlandish circumstances with incisive social commentary. Many of the tales in Madame Cruller's Couch are bleak, and the hopelessness is almost painful to read because the characters cannot see themselves clearly enough to change course. In others Massie's irrepressibly black sense of humor makes the dire outcomes bleakly funny, and all the worse for it.
It's quite a ride.
***
"Madame Cruller's Couch"–Bigotry and petty thievery unleash demons from a most unusual source.  This one took a wonderful Pycho-esque turn that I did not expect.
"Squatters"–An entitled jerk is forced to confront what he really is, and pay for it.
"Fly Away Home"–Malevolent imaginary friends, lost dreams, and abusive labor practices.
"Lucky and Poop Tail"–A pony and a young bull right a few wrongs on the farm. Silly and scathing, with hints of The Bremen Town Musicians. One of my favorites.
"Dee in the Dark"–An unwanted child and the monstrous spirit that guards him until adulthood, turning him into  a monster as well.
"Down and Out on Poplar Street"–Hoarding, family conflict, and loyal pets come together in a blackly funny, slow-motion disaster.
"Fixtures of Matchstick Men and Joo"–An Age of Aquarius clash between idealism, traditional strictures, conspiracies, cults, and the meddling government. Unexpectedly sad.
"The Not-So-Fun House"–An old-fashioned haunted house story for kids, complete with revenge on an annoying sibling.
"Christmas at the Pattersons"'–Proof that hell is small-town power struggles.
"Just Two Good Old Boys"–Greed, jealousy, and unethical experiments do not end well for any of the characters here. My favorite story in the collection.
"Willy Wonka and the L. Walker BioFair"–When the weird new kid is never going to fit in, because his parents won't let him.
"Smiles"–A small poem about a woman driven mad by her limiting role
"Scarves"–A homogeneous totalitarian state where the irregularity of handmade items is a threat.
"The Quarrel (The Dead-Ass Dog and the Cadaverish Cat)"–Another poem, cheerfully gross and great fun.
"Eating Cancer"–A novella of the end of the human world, not from climate change or war but from an inherited loss of mind. Grim and uncomfortably current.
***
The stories in Madame Cruller's Couch and Other Dark and Bizarre Tales run the gamut from dreadful to slyly ridiculous, with plenty of overlap between the moods. Not one of them ended up where I thought it would. 
I highly recommend it.