Read This: Three Favorite Horror Stories
It's fun to be frightened, especially as the days grow shorter and colder and Halloween looms. But let's face it–even gore and jump-scares wear thin after a while, especially if you're watching or reading something a second time. Yet there are certain stories that retain their power to scare, no matter how familiar they become. 
So in celebration of the season, it's time for some real, (mostly) traditional monsters. The following three tales are some of my favorite, reliably-disturbing horror stories. Each time I run across them I reread them, and then find myself looking over my shoulder, turning on an extra light, or reconsidering a trip to the basement. I think stories that stay scary are something to savor, and to share.
And, lucky us, sharing is easy. 
***
"The Horse Lord" by Lisa Tuttle is a terrifying variation on the folk-horror theme, with a farm, curious children, and a hungry, old god just waiting to be rediscovered. Listen to it in all its glory (and explore more on Pseudopod's podcast) here.
"Something Had to Be Done" by David Drake is a tight, scathing tale of a bitter Viet Nam veteran and a werewolf's curse. Beautifully executed, in more ways than one. Read it (and plenty of others) here.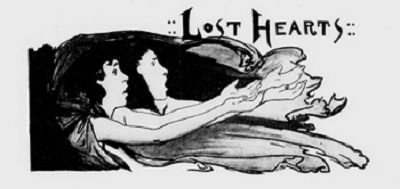 And then there is the classic "Lost Hearts" by M.R. James. Murder, sorcery, ghosts, and a creepy old house, told in James's effective, slightly off-the-cuff style. Chilling, even after all these years. Read it (and many other) here. 
I know I said three favorite horror stories, but all right, just one more.
"Winter White" by Tanith Lee gives us a bone flute, a demon lover, and the complete ruin of a dangerous man. Lee's description of a haunting is relentless, and gorgeous, and wickedly memorable. This last story is not available online, but the collection it is in–Women As Demons— is worth every penny. 
***
I think the stories above are fine examples of these authors' talents. And if the names are not already familiar to you, they are a fine, frightening place to start. 
Enjoy the fear.