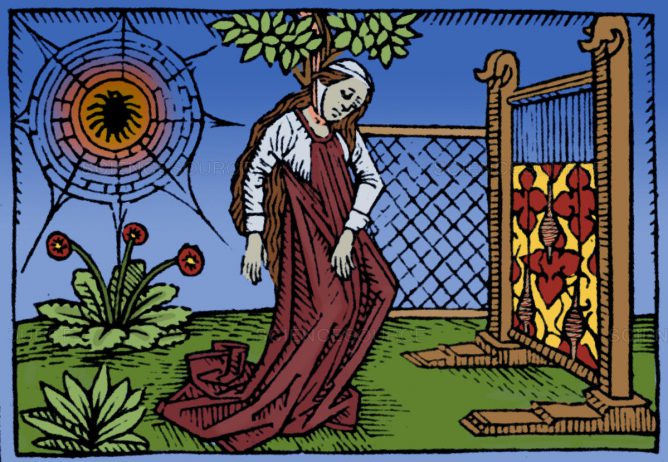 Pandemics have a way of throwing us all off-schedule. In addition to going on a mad writing binge for the past two months, I have been working on reviews of a couple of recent anthologies, and I am waiting to hear back on several submissions of my own.
Until there is news to report, here is a little more poetry to fill the time. These two originally appeared in Eternal Haunted Summer's Summer 2015 issue.
Stay safe.
Cut in Marble
I.
Arachne at her web,
With blithe indifference to her gods–
The hands that made her hands so skilled,
The minds that dreamed her.
She will learn too late
Or never learn
What debt she owes,
And with what blood she must repay it.
II.
I have been everything, incarnate,
Possible and protean,
Promethean, unbounded,
Brought to bay
By other gods.
I have dared excel amidst the mud,
And giving into mortal hands
Have created my own thousand faces.
***
Pasiphaë
The sun himself my father, you would slander me
that I lay with the ocean's bulls, not even his stallions,
my son a monster by his sire.
You cannot even claim him,
cannot countenance that such a beast is yours.
Instead you give me sin to hide your greed,
that you would keep what you should sacrifice,
cast the weight of your rare insult onto me
since women cannot rule their lust.
Not like you men, with your young gods.
Ask your mother of that.
She gave us monsters of her own.
All the same he is called for you, his father.
History will remember that, if nothing else of us.