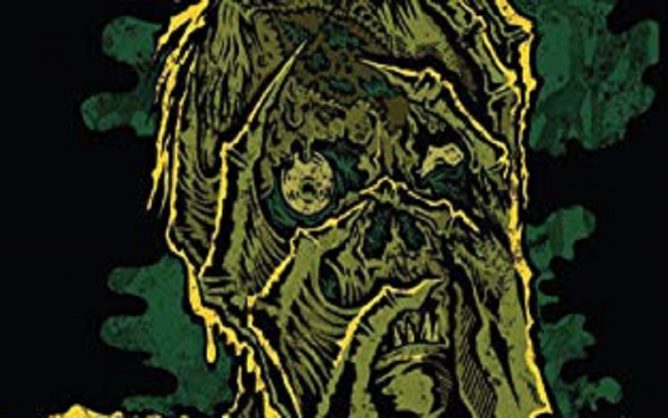 Miscreations: Gods, Monstrosities & Other Horrors, edited by Doug Murano & Michael Bailey, sets out to ponder the nature of monsters. The cover art and interior illustrations by HagCult set a fine, monstrous mood. And as Alma Klatu expresses it, in her foreword, "If you dwell on it, the logic is obvious. Monsters couldn't exist without man to will them into existence. Monsters are (nearly always) man's creation, sprung from man's mind."
It's a terrific way to set the stage. But Miscreations does not quite play out as the foreword suggests.
Uneven in its execution, Miscreations gathers twenty-three stories from a panoply of talented authors into an anthology that never fully coalesces around its theme.The idea is left too broad, I think, especially since several of the selections use Frankenstein as their jumping-off point. This gives the anthology a definite direction that makes the rest of the not-Frankenstein's-monster stories seem disconnected.
Fortunately, the stories themselves are all solid.
***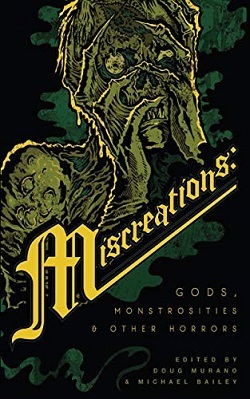 The stand-outs, to me, are these:
"Matryoshka" by Joanna Parypinski uses nesting dolls as the link between generations, and misunderstanding their importance produces disturbing familial rifts. A painful mother/daughter relationship, revealed layer by layer.
"Imperfect Clay" by Lisa Morton gives us a woman whose quest to build a better man reveals the slippery slope of defining "perfect". The characters of the creator and her creation are finely drawn and fully believable.
"Ode to Joad the Toad" by Laird Barron winds through a grim and grimly humourous fantasy of gods, assassins, beasts, and politics. Byzantine, deeply weird, and thoroughly engrossing.
"Paper Doll Hyperplane" by R.B. Payne serves up a heady mix of Lovecraftian concepts, serial murder, and academia's obsessive publish or perish imperative. Unexpectedly fun, and effective.
"The Making of Asylum Ophelia" by Mercedes M. Yardley is a striking twist on the character's famous madness. Another fraught mother/daughter relationship, with an open-ended tragedy at its end.
***
Overall, I feel that Miscreations misses the mark on a truly unifying theme, which does the anthology a disservice. It delivers a variety of well-done stories with monsters ranging from the traditional to the distinctly new. But it fails to tie them together in a way that builds something bigger from all the different parts.